Frozen Fish
We offer most of our popular fillets in a vacuum sealed frozen bag. Fish are frozen within 48 hours of catch to ensure the best quality when thawing. Stock your freezer with freshly frozen fillets today!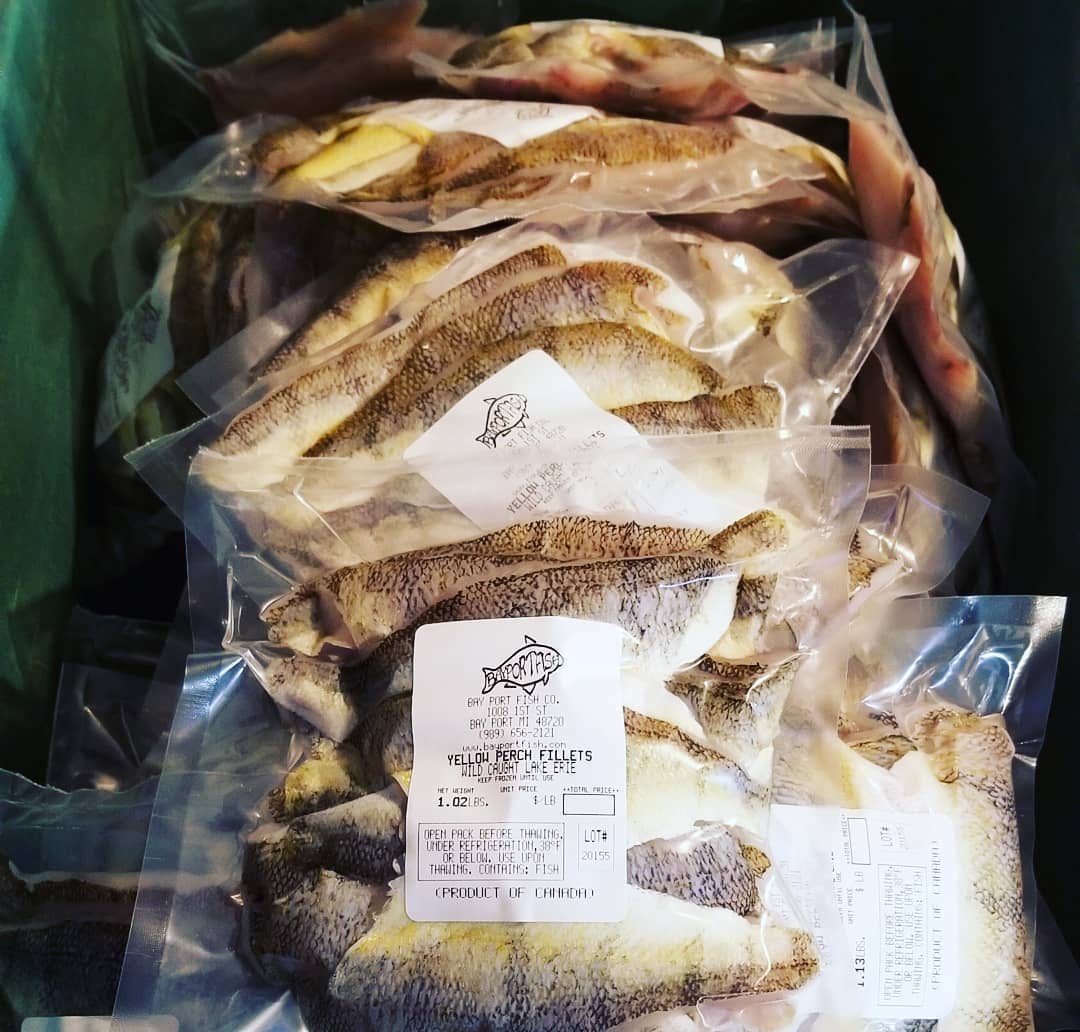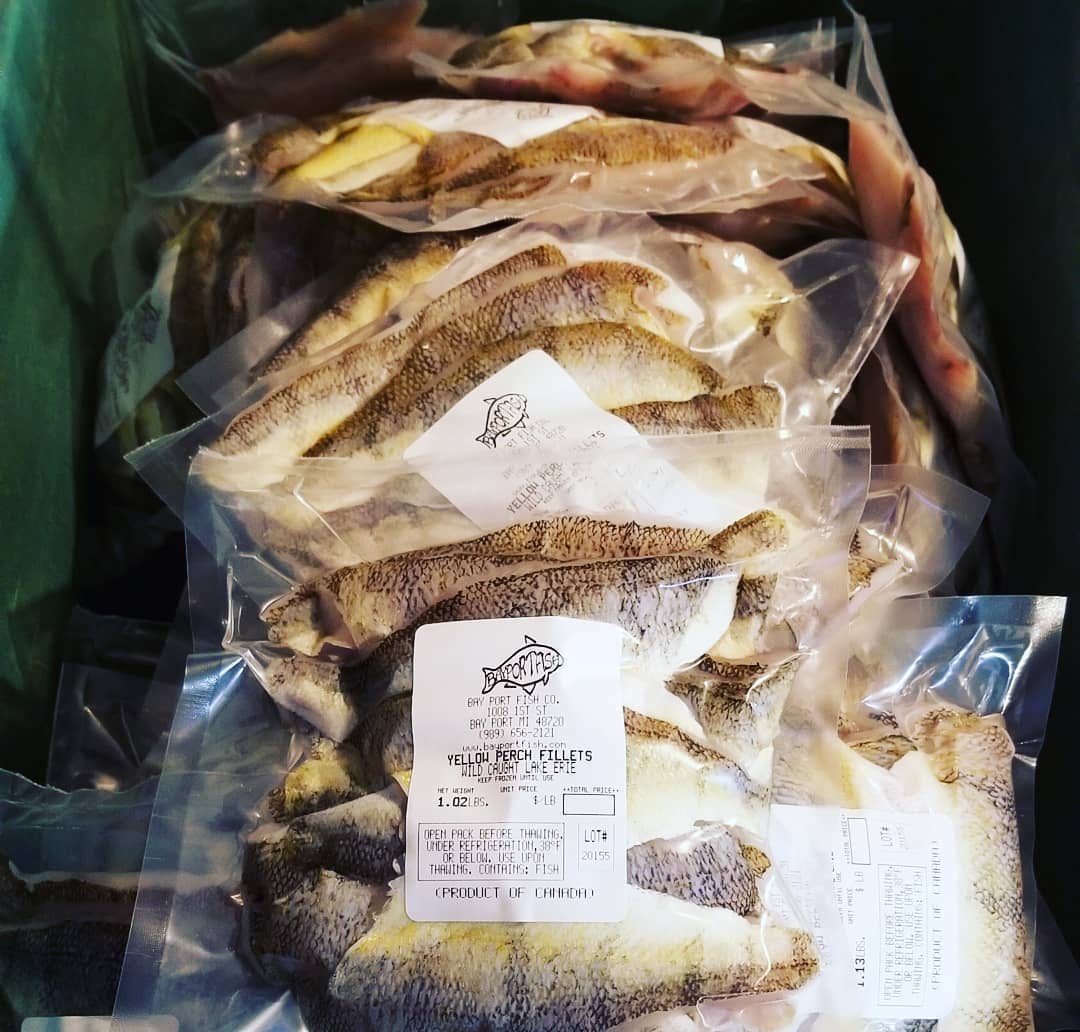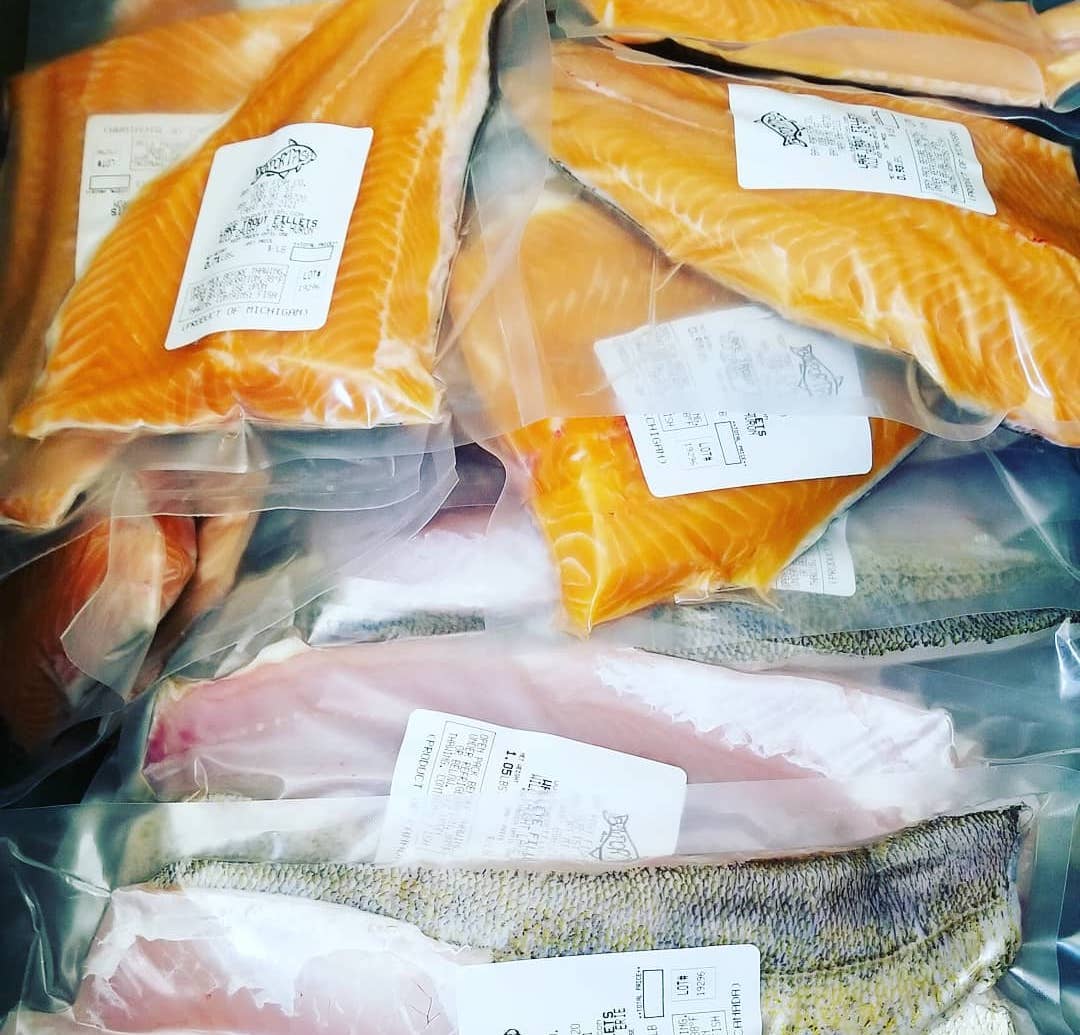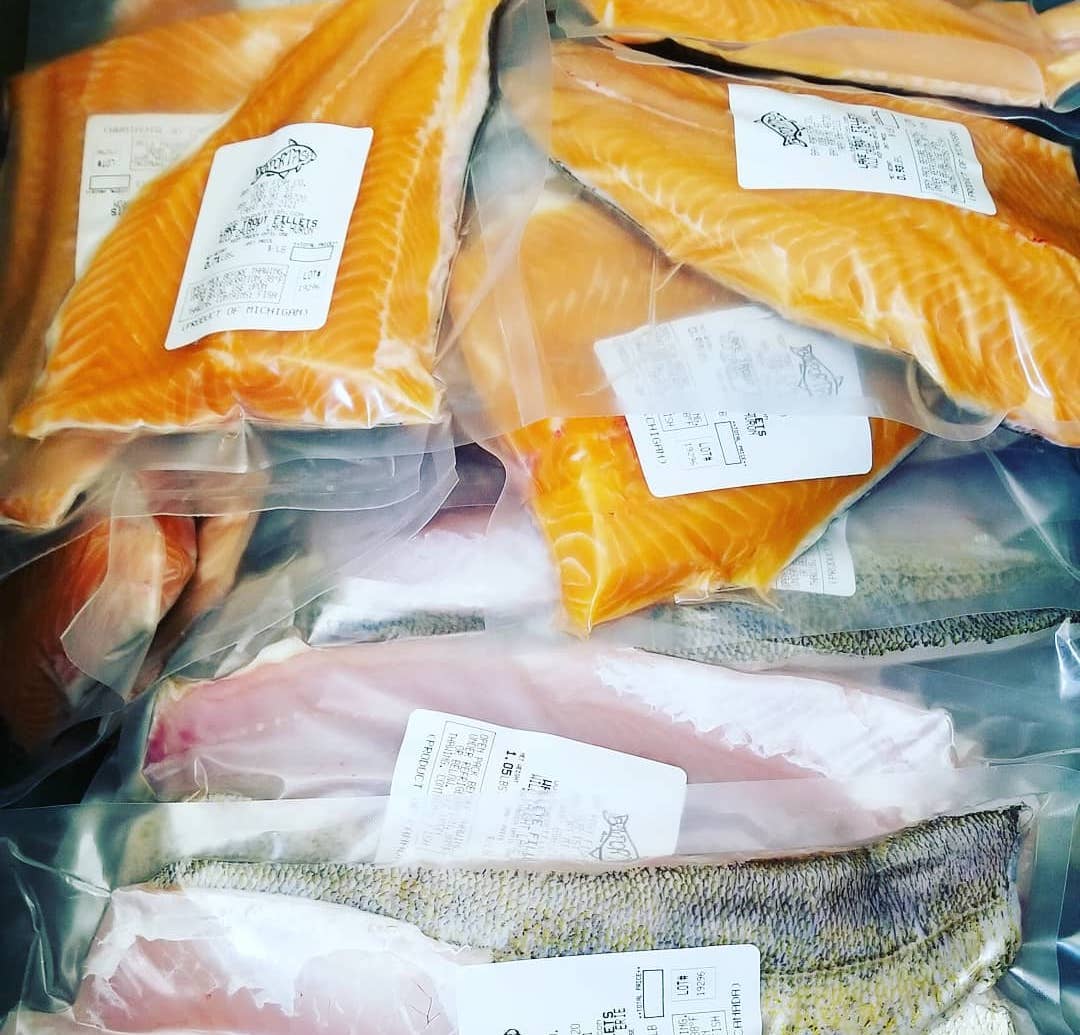 Frozen Vacuum-Sealed Fillets
Yellow Perch Fillets
Lake Walleye Fillets
Lake Whitefish Fillets
Lake Trout Fillets
Lake Herring
Rainbow Trout
MI Chinook Salmon Fillets
Atlantic Salmon Fillets
White Perch Fillets
Catfish Fillets
Burbot Fillets (Freshwater Cod)
White Bass Fillets
Other Frozen Products
Shrimp and Scallops

U.S. wild Jumbo Shell on Shrimp, 12 count
U.S. wild Dry Jumbo Scallops, 10 count
Cleaned Shrimp, Farm Raised:
21-25 and 13-15 count

Other Whitefish Products

Whitefish Livers
Whitefish Caviar

Ocean Fish

Flounder
Halibut
Grouper
Swordfish
Chilean Sea Bass

Special cuts

Haddock loins
Tuna Steaks
Cod loins

Crabs, Lobster, and Clams

Crawdads
Lobster Tails
Snow Crab Legs
Littleneck Clams

Cakes, Patties and Strips

Crab Cakes
Breaded Walleye Patties
Breaded Clam Strips

Miscellaneous

Alligator Tail Meat
Frog Legs
Squid Tubes & Tentacles
Fish pin-bone meat available for canning.
(Our catch in bold), **Special orders can be placed.